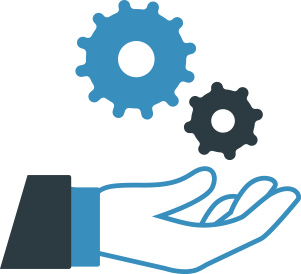 Manage your Due Diligence
The due diligence management process is divided into 3 parts:
Building the question set
Collecting information
Review and scoring
Building the question set: with FundsQ you can build a question set adapted to your needs. Start with the generic FundsQ questions in our libraries and then add your own questions created via the query builder. Then upload details of your 3rd parties, before assigning a risk level and review frequency.
Collecting information: Each of your 3rd parties is invited to join the platform and then follow the process by answering the questionnaire. The 3rd party can ask you to provide additional information and is chased by reminders if they are slow in completing the responses. The 3rd party can also set up multiple user profiles and assign questions to specific users.
Review and scoring: When the questionnaire is completed for each 3rd party, FundsQ allows you to review, comment on and score the answers. If needed, you can request clarification where the answer is not satisfactory. Or you can ask additional questions. Scoring can also be automated. Based on the review, you can then define an action plan for the relationship with that 3rd party.
Finally, submit the review for approval. Reports can be exported and saved for audit purposes or escalation (for example, to a board meeting, risk committee, etc).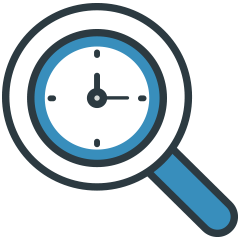 Keep track of all activities
With FundsQ, you will always know where you are in the due diligence process and the tasks that have been completed, or are underway, with your 3rd parties. This tracking is fundamental for two reasons:
You can follow the risk scoring which may evolve over time.
It is possible to demonstrate that all the required actions have been carried out in order to assess this risk.
Monitoring the whole process gives a synthetic view with very precise information. FundsQ allows you to:
Monitor the actions completed before sending the questions to your 3rd party, tracking who worked on the questions as well as collecting the information.
Access all correspondence with your 3rd parties and your internal teams by using chat and notifications.
Audit every action. The chain of validation can be completely audited, allowing the level of validation to vary according to the organisation.
Live Dashboards to empower decision
FundsQ provides knowledge, insight, and advice for informed business decisions. Our dashboard and reports have been designed to provide you with the key information you need for 3rd party monitoring and to manage the ever-changing risks that face your business.
Due Diligence in progress that expires by quarter
Due Diligence by status
3rd parties by country
Comparative Due Diligences
Compare sections of a questionnaire or a specific question between multiple Due Diligences
Ready to talk?
We're excited to have the opportunity to serve you. To get started, provide some details about you and your inquiry using the form below, and we'll be in touch shortly