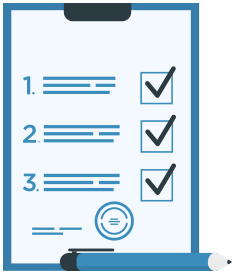 Comply with Regulations
Your 3rd party risk is specific to your organisation but also includes many common market practices. FundsQ provides a powerful tool that allows you to create your own specific Due Diligence process while still maintaining a standard platform that guarantees quality.
With the increasing regulatory turmoil in 3rd party risk management, it is more and more difficult for your teams to follow the new guidelines and requirements from regulators. Regular updates from FundsQ will help you to build your own questionnaires. Or you can use the FundsQ Due Diligence materials "off the shelf".
Our community helps us to share information and leverage feedback in order to develop best practices and solutions that are easy to comply with.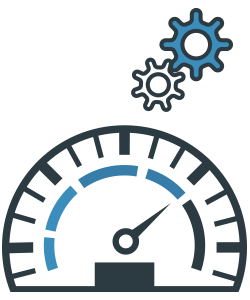 Adopt a Risk-based Approach
Adopting a structured approach linked to the risks of your 3rd parties is critical for any organisation. Due Diligence processes must focus on identifying unwanted risks throughout the business relationship. Our framework allows you to tackle:
Third–party selection: develop your Request for Proposal process in order to choose a 3rd party you want to delegate to or use as an outsource supplier
Initial due diligence: formalise the selection of your 3rd party or outsourcer with a detailed questionnaire
Ongoing due diligence: assess the level of services and the risks associated with your 3rd party regularly
Working on the FundsQ platform allows you to define stakeholders, key dates and deadlines. The full history of all actions, follow-up, ratings (and their justification) and associated risks relative to your 3rd parties are also tracked and recorded.
If knowing the 3rd party is important, we must not forget that the final objective of a delegation is that it performs a service for you. FundsQ uses the KPI module to evaluate the activities and oversee KPIs regularly.
Evidence of your processes and actions is available in the Dashboard at all times. You will have a global overview and can also focus on specific elements. For example, looking at a particular 3rd party; or at an individual process.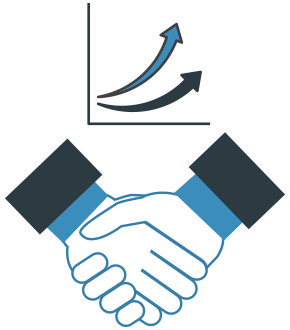 Your 3rd Parties are an Asset
Delegating some activities is a choice that allows your organisation to focus on its core business. Whatever the activity (administration, distribution, IT, custodian bank …) these are essentials in your ecosystem. FundsQ allows you to maintain them throughout your commercial relationship. There are many reasons for a delegation. A 3rd party can be :
Better established in a territory

Specialised in a sector, with more experience

Enjoy economy of scale, delivering lower costs

Offer significant flexibility in processes
Keen to expand in a sector
A structured and easy to use Due Diligence process will allow you to take advantage of the information collected. Thanks to the powerful FundsQ matrix search tools, you will be able to:
Determine the 3rd party best placed to support your development in a sector
Decide how to develop your offer and your services; and at what cost
The selected delegate will then become an effective partner and a driver for growth.
Ready to talk?
We're excited to serve you. To get started, provide some details about you and your inquiry using the form below, and we'll be in touch shortly.